Hey there! Welcome to my best colognes for teenage guys review for 2023.
When researching, I made an effort to exclude really cheap colognes that had a flat, irritating, or nauseating scent. Then I ranked them based on scent notes, affordability, quality, seasonality, and occasion.
These are by far the cream of the crop from the group.
While teenage guys don't have to spend hundreds of dollars on one fragrance, you also don't want to blindly choose the least expensive cologne on the shelf. By selecting one of the colognes on my list, you'll get a nice-smelling, age-appropriate, reliable cologne made with quality ingredients that you'll enjoy adding to your grooming routine.
Ready to find a signature scent that doesn't smell like your dad or grandpa?
Let's get into it!
The Best 5 Colognes for Teenage Guys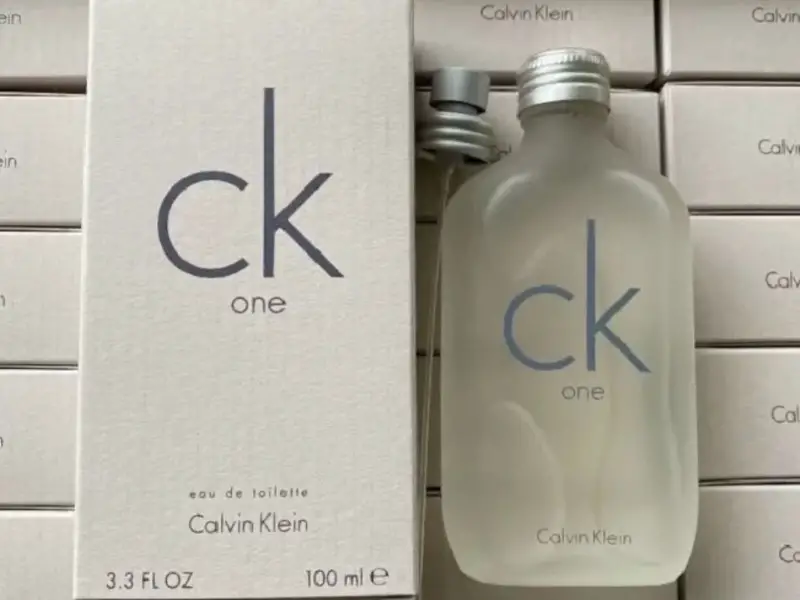 Just as more and more men have been taking an intentional approach to personal grooming practices, teenage guys are increasingly aware of the need to do the same.
Selecting a go-to fragrance is no different than settling on the hairstyle or clothing style that you feel best reflects who you're becoming as a person. Scents for younger guys can be aquatic, herbal, floral, or fruity, sometimes combined with very light wood or musk notes.
The following list takes you one step closer to finding a fragrance that will help make your teenage years more memorable.
1. Best Value Cologne for Teenage Guys: Nautica Voyage Eau de Toilette
Voyage is a familiar fragrance that you can add to your collection even if it's for no other reason than to have a fresh scent that you can always fall back on.
The price hovers around $20 USD for a 100 mL (3.3 fl oz) bottle. Seeing such a low price might cause you to think that this fragrance might smell fake, but oh the contrary.
Voyage might not cost as much as other designer fragrances, but its scent is equally attractive.
This is a fruit-forward fragrance, which is more age-appropriate than something like a woody fougere. Nautica Voyage is a fruity aquatic fragrance; its scent accords include:
Top notes:
Green leaves
Fresh apple
Lotus
Middle note:
Base notes:
Cedarwood
Marine notes
Amber
Although it dries down to a cedarwood base, cedar has a softer scent, and this wood is mellowed out with sweet amber and fresh marine notes. You might also smell hints of musk.
As you're walking, the trail left behind by Voyage won't be too light or too strong. For an eau de toilette, this scent lasts pretty long – about four hours or more. But Voyage is more of a day fragrance, anyway. So if you're going out, you might want to shower, and then spray on a different cologne.
This isn't the fragrance you'd wear if you want to stand out and be known for your intriguing scent. Because it's more affordable, that makes it more accessible, meaning more people will wear and be familiar with this fragrance. Whether that's a good or bad thing is up to you.
Overall, Nautica Voyage is a reasonably priced, but refreshing fragrance for warmer days. You can smell more adult without emptying your pockets or smelling like an older gentleman.
Pros
Highly affordable
Quality fragrance even though it's inexpensive
Long lasting for an EDT
Refreshing scent; not overpowering
Cons
Not a unique scent
You may have to reapply
2. Best Spring Summer Cologne for Teenage Boys: First Instinct by Abercrombie & Fitch
First Instinct By Abercrombie Fitch 3.4 EDT Spray For Men
Eau de Toilette
It is long lasting fragrance
This aromatic fougere fragrance has a blend of musk, amber, violet, sichuan pepper, tonic water, and leaf notes
Blend of mandarin, leaf, Sichuan, Pepper, violet, leaf, cardamom, and suede notes
English (Publication Language)
Slightly more expensive than Nautica Voyage, this Abercrombie & Fitch fragrance, First Instinct, is still easy on the pockets.
A 100 mL (3.4 fl oz) bottle will cost under $40 USD, but higher than $30 USD. The thick-walled clear glass bottle gives the appearance of deep water waves. A ribbed silver cap and side branding plaque add to the distinction of this fragrance.
In addition to being fresh, First Instinct is also aromatic and spicy. More nuanced, if you want to wear a slightly less familiar fragrance, then you might choose First Instinct over Voyage.
Its scent trail is moderate, and you can expect for the fragrance to be strongest during the day. First Instinct fragrance accords don't lend themselves to evening wear. This is a day scent to be worn during warmer spring and summer months.
Top notes include: sweet melon, gin, and tonic water
Middle notes include: Sichuan pepper, fresh violet leaves, citrus accords
Base notes include: suede, musk, and amber
First Instinct is a wonderful light, fresh fragrance that dries down to powdery musk, sweet and warm amber, and musky suede. There aren't any harsh, dominating notes. This is a well-balanced fragrance that's more mature than Voyage, but still a great fit for teenage guys.
Pros
Distinguished, yet age-appropriate fragrance
Compliment magnet
Light, refreshing fragrance
Not a domineering fragrance
Cons
Won't last all day
More complex notes that aren't for everyone
3. Best Fall Winter Cologne for Teenage Boys: La Nuit de L'Homme by YSL
La Nuit De L'Homme Yves Saint Laurent Men Fragrance
A combination of freshness, tone and comfort with notes of Cardamom, Cedar, and Coumarin
Bright, masculine freshness combines with sophistication and nonchalance for a deep, mysterious and sensual fragrance
Perfect for all occasion
Country of origin is United States
Fall and winter fragrances work well in the evening. They're usually more spicy and woody.
As a day-to-day scent, you wouldn't want to wear this one as a teenage guy. But if you have someone special in your life who you'd like to take out for a nice date, then La Nuit de L'Homme is the perfect scent for that.
This scent will set you back more than the previous two I've mentioned. You can expect La Nuit de L'Homme to cost less than $100 USD but more than $70 USD.
Scent notes are spicy, herbaceous, and sweet. Its singular top note is spicy-sweet cardamom. In the middle you'll find Virginia cedar, bergamot, and lavender. The latter of which is the most dominant note in this heart layer.
Vetiver and caraway are the two base notes, making for a smoky, earthy, spicy, and sweet finish. To some wearers, this fragrance turns a little too sweet, but you'll have to try it for yourself if it sounds like something you might enjoy wearing.
Due to its higher price and restricted use, you may not get as much value out of this fragrance. It's more of a secondary scent that you will wear in the evenings or on special occasions. So, La Nuit de L'Homme is a purchase to make after you've already settled on a casual fragrance to wear.
That said, there are some guys who also like wearing La Nuit de L'Homme during the day as well. Either way, I think that La Nuit de L'Homme better fits an older teenager.
Pros
For evening, but not too heavy
Moderately long lasting
Great date night fragrance
Spicy, earthy, and sweet
Cons
Restricted use may not offer as much value
Scent might be too sweet for your taste
4. Best Daily Cologne for Teen Boys: Acqua Di Gio by Giorgio Armani
No products found.
Poured into a smooth frosted transparent glass bottle reminiscent of sea glass, with a silver cylindrical cap, Acqua Di Gio is a subtly sophisticated fragrance.
Their 100 mL (3.4 fl oz) eau de toilette is a casual scent that is best worn during the day but for some people, it lasts into the evening as well. Acqua Di Gio projects best during the spring and summer and typically costs less than $100 USD but more than $70 USD.
This is a citrus, aromatic, and aquatic fragrance with complex scent layers.
Top notes:
Bergamot
Jasmine
Lemon
Lime
Mandarin orange
Neroli blossom
Orange
Middle notes:
Calone (aqueous melon)
Coriander
Cyclamen
Freesia
Hyacinth
Jasmine
Mignonette
Nutmeg
Peach
Rock rose
Rosemary
Sea notes
Violet
Base notes:
Amber
Cedar
Oak moss
Patchouli
White musk
As you can see, this is the most complex set of fragrance notes mentioned in this post. But the blend isn't heavy or unpleasant.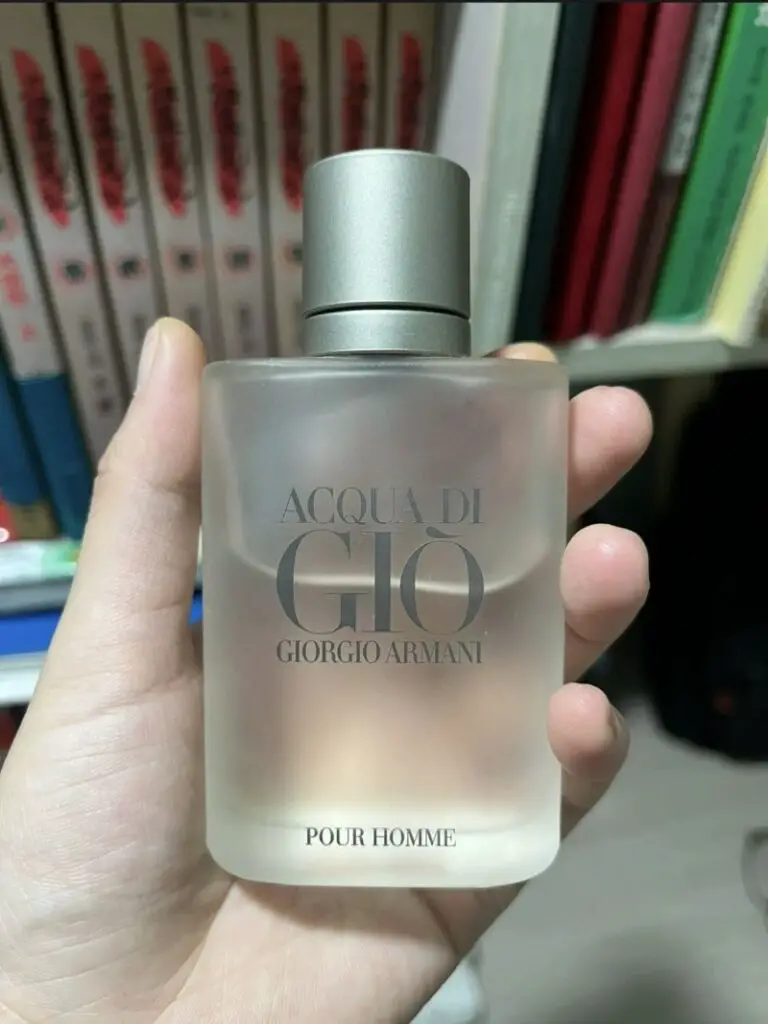 You can expect it to last at least four hours, but possibly as long as six hours. But citrus notes are always the first to evaporate, so you can expect to smell the heart notes soon after spraying on the fragrance.
Combined base notes create a sweet, woody, earthy mystery that makes this fragrance enjoyable to wear.
Overall, Acqua Di Gio is a clean, classic fragrance that's unlikely to disappoint. This is a great scent to have on hand for casual use.
Pros
Light citrus and floral notes
Moderately long lasting
Scent leaves a noticeable trail
More complex fragrance notes
Cons
Better worn during the day
Fragrance limited to use in spring and summer
No products found.
5. Best Unisex Cologne for Teen Guys: CK One by Calvin Klein
No products found.
Last by not least is CK One by Calvin Klein. This scent is perfect for the guy who doesn't want to smell too masculine, but also wants to avoid the sweeter side of fruit and floral scents. CK One has a fresh citrus aromatic fragrance liked by guys and girls alike.
Way back in 1996, CK One was released as a unisex fragrance, the first in Calvin Klein's CK collection. During the mid- to late-nineties fragrances were still heavily marketed to either men or women, so this was a revolutionary act on their part at that time.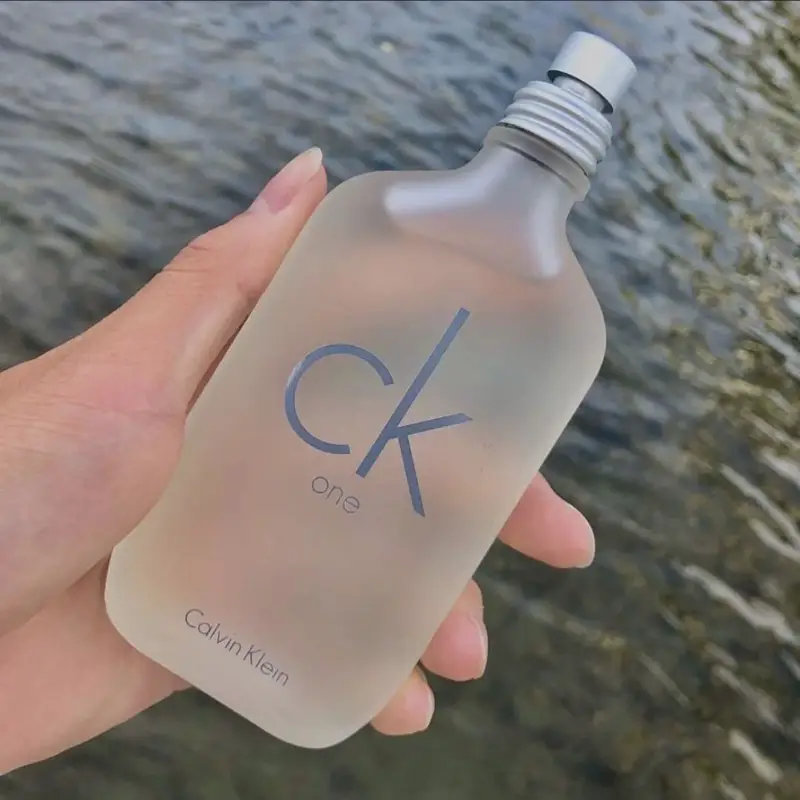 It was designed to be a pure, clean, and modern fragrance for teens and young adults to enjoy. You can find a 100 mL (3.4 fl oz) bottle for under $50 USD, which is a good deal for such an iconic fragrance.
This frosted glass bottle is sleek and minimal with a short silver screw cap. Youthful and versatile, you can get a lot of value out of one bottle because it can be worn in multiple settings.
Scent notes are as follows.
Top notes:
Bergamot
Cardamom
Fresh green notes
Lemon
Mandarin orange
Papaya
Pineapple
Middle notes:
Freesia
Jasmine
Lily-of-the-valley
Nutmeg
Orris root
Rose
Violet
Base notes:
Amber
Cedar
Fresh green accord
Green tea
Musk
Oak moss
Sandalwood
This fragrance projects best during spring and summer, but you can get away with wearing it during the fall or winter as long as it isn't too cold outside. It may not transition well into the evening, though.
CK One is an uplifting fragrance that's for everyone. It's not too strong or too light, and you can wear this as a signature scent.
Pros
Reasonably priced
Joyful, uplifting scent
Casual, middle of the road fragrance
Light scent that can be worn daily
Cons
Not as masculine as the others
Very common fragrance
No products found.
How to Choose the Best Cologne for Teenage Guys
You may wonder how to choose the best cologne for yourself. How are you supposed to know which fragrance notes you prefer? What exactly is a quality fragrance? And so forth.
When it comes to fragrances, the only way to find one that you enjoy wearing is to give them a try. It's true that this experiment can get expensive, but there are things you can do to reduce your costs.
Consider Testing the Fragrance First
One of the best ways to try out a fragrance is to obtain a sample from a department or fragrance store counter. So, you can go to Macy's, Bloomingdales, Ulta Beauty, Sephora, or similar stores in order to request a sample. These are free, factored into the company's marketing budget.
Alternatively, you can order samples online. Sometimes a particular fragrance is no longer available as a free sample in stores, so the only other option is to try to find them online.
Some fragrance lovers order samples from eBay, but I think you have to be cautious about that. Mircoperfumes.com has some of the best prices on samples, and they carry multiple sizes. According to their website, they decant scents directly from manufacturers' bottles, so they aren't fake scents.
Either way, it's important to sample a fragrance before purchasing a 100mL or larger bottle, though, just in case it doesn't sit well on your skin.
Here are some additional pointers to keep in mind:
Fragrance Quality
A high price tag doesn't always indicate that you're getting a quality fragrance. Sometimes, as is the case with this top five list, you can pay less but still get a quality product. But how do you know?
Low quality fragrances might irritate your sinuses, cause skin irritation, or simply smell "cheap." It's possible to experience irritation from an expensive fragrance as well, if you're allergic to certain ingredients, but it's less common.
Colognes that are low quality are made using poor ingredients, and you can almost immediately tell the difference.
Fragrance Note Preferences
Next, you want to consider whether you prefer fruity or floral notes, fresh, woody, or spicy notes.
You'll smell the middle and base layers the most, so you especially want to be sure that you can tolerate the notes on those two layers.
Consider the Seasons
Not every fragrance smells the same during all seasons. Aquatic and citrus forward fragrances are best worn during warmer months because they don't project well when it's cold out. Acqua Di Gio by Giorgio Armani is a good example of a cologne best worn during the day.
Similarly, fragrances that are wood forward can project too well during warmer months, so it's better to wear them when it's cool or cold outside.
Keep the Time of Day / Occasion in Mind
Time of day is another factor, light and airy scents whether aquatic, citrus, or floral, tend to smell nice during the day and won't necessarily hold their own in the evening. Spicy, floral, amber, and wood notes are more appropriate at night.
An example of an evening fragrance would be La Nuit de L'Homme by Yves Saint Laurent.
Setting is another factor, you don't want to wear a heavy fragrance in the classroom or while at work, especially if the cologne has strong projection.
Stick to Your Budget
Most importantly, you don't want to blow your whole allowance on one bottle of cologne. Consider the costs before making a purchase.
I'd suggest not paying more than $50 USD for your first full bottle of cologne. Starting with scents like Nautica Voyage, First Instinct by Abercrombie & Finch, or CK One by Calvin Klein are all budget-friendly colognes to explore first from this list.
But you also want to consider bottle size. How much cologne will you be getting for the amount you're paying?
Conclusion
It's exciting for teenage guys to try out different colognes and select the one that best fits you as an individual.
If you're new to cologne, I'd suggest starting out with Nautica Voyage. It offers immense value for the price and the scent is a subtle, but fresh introduction to finding your favorite cologne.
For a moderately more expensive daily cologne for teenage guys, I'd suggest Giorgio Armani's Acqua Di Gio. Possibly a better fit for older teenage guys, this one is fruity, floral, and woody – overall it offers more complex notes while remaining subdued.
La Nuit de L'Homme makes for a good date night fragrance for older teenage guys during colder months.
All of the suggested fragrances are made using quality ingredients, decide which notes you might like and consider ordering a sample before buying an entire bottle.
Read more: