Some of the best fragrances on the market are less common to most people. These artisanal scents help you distinguish yourself from those wearing more familiar scents.
Although not a new concept, niche perfumes have become increasingly popular within the last decade. They're known for their unusual scent combinations.
However, there is still a lot to learn about this personal fragrance category.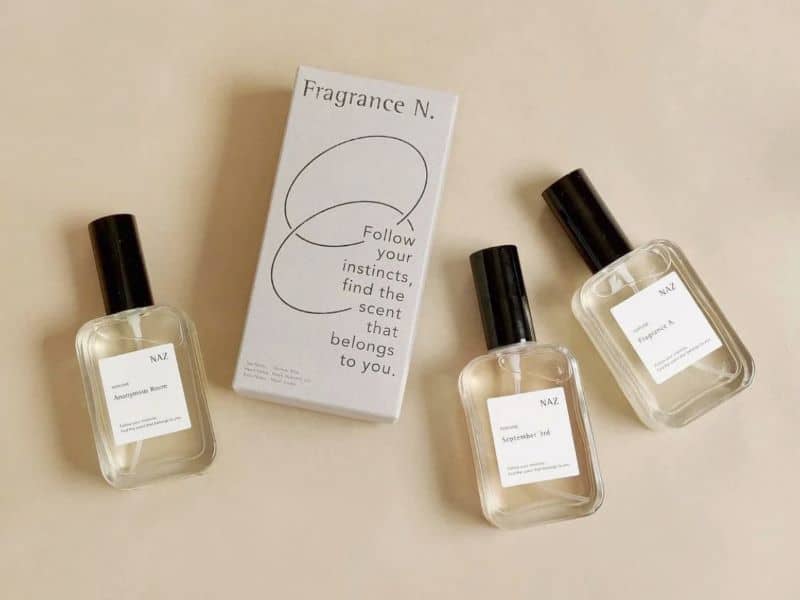 11 Common Questions about Niche Perfume
I've compiled a list of X facts about niche perfumes. These are answers to common questions you might have while deciding which niche perfumes you want to add to your fragrance collection.
What is Niche Perfume?
Niche perfumes are fragrance products that "appeal to a small, specialized section of the population."
They're the opposite of designer perfumes in terms of production practices, brand product offerings, ingredient transparency, and sales range.
Companies like Carolina Herrera, Thierry Mugler, and Lancôme, for example, are considered mainstream perfume brands. These aren't niche because in addition to fragrances, these companies offer some combination of apparel, accessories, shoes, cosmetics, or other products. They don't solely manufacture and sell perfume.
Niche perfume companies only exist to develop and sell fragrances. And their fragrances are made in limited batches, making them more exclusive, which adds to their appeal.
Are Niche Perfumes the Same as Indie Perfumes?
In terms of creative approach, niche and indie perfumes are similar but in terms of staffing and production scale, there's a difference between these two categories.
Indie perfume lines are created and produced on a smaller scale. Typically, the nose, (the individual who creates the scents), is the one who owns the indie perfume company. This person often engages in all of the operational aspects of the company as well.
He or she is significantly more engaged in all aspects of the business than perfumers who create for niche brands.
What Makes Niche Perfume Special?
In short, fragrance offerings make niche perfumes most special. They involve scent combinations that you wouldn't typically find from mass-produced fragrance companies.
This is because they aren't appealing to the masses. Niche perfume companies solicit the sales of those who want something different and aren't afraid to smell peculiar.
Seth Godin calls this group the smallest viable audience. Niche perfume companies aren't trying to create "something for everyone." The focus is on creating a superb product, not a mediocre item that appears around every corner.
Seth explains, "a focus on experience creates something that (some) people want to look for."
Niche perfumes delight and connect with a small subset of the population. A niche fragrance creates an experience for its wearer that's unsurpassed by designer scents. That's what some would argue is what makes them special.
Are Niche Perfumes Better than Mainstream Perfumes?
It's not really a question of better or worse. Each category of fragrances has its place in the market. So, determining which one is better is moreso a matter of preference.
With that said, niche perfumes are typically made with higher quality ingredients. Although more and more corporations source and produce fragrances in a more ethical manner, niche perfume companies seem to be even more consistent with this practice.
Since access to these scents is more restricted and these perfumes are made with better quality ingredients, you might notice that they're also more expensive than designer fragrances.
Instead of thinking in terms of better or worse, you may want to consider what a specific niche brand has to offer you specifically. Then you can ask yourself whether or not you can connect with that offering.
Whether it's a particular scent combination, their business practices, or ingredients used to make their fragrances, it's a matter of honing in on what you consider to be special about the brand.
Are Niche Perfumes that are Owned by Larger Brands Still Considered Niche?
Although niche perfume brands are not created to cater to the masses, larger corporations have begun edging their way into the market, expanding niche perfume distribution by purchasing these smaller companies.
A primary example of this is Jo Malone London. This previously niche perfume brand was sold to Estée Lauder in 1999. Its founder, Jo Malone remained with the company for seven years after the sale, in the roles of creative director and chairwoman.
Estée Lauder has also purchased niche brands Le Labo, Éditions de Parfums Frédéric Malle, and By Kilian. Additional corporations have followed suit, making these scents readily available in stores like Saks Fifth Avenue, Nordstrom, and Macy's.
Due to their increased distribution and product line expansion, it seems that these brands may no longer be niche.
For example, By Kilian was founded in 2007 by Kilian Hennessy (of the Cognac dynasty) but was purchased by Estée Lauder in 2016. While there are some hints to its niche origins, this brand no longer seems to fully identify as such.
Now called Kilian Paris, niche-like phrasing is still used:
"Audacious rule-breaking approach"
"Ultimate luxury"
"Timeless luxury"
"Unexpected products"
"Going back to the truth about perfume"
"Uncompromising on the quality of ingredients"
"Privileging the raw and rare" (ingredients)
"15 years of sustainability commitments"
To the last quote, their 50 mL spray bottles are refillable.
Similar to niche brands, Kilian is the nose behind these fragrances. And his olfactive families are anything but conventional. Its five scent families include:
The Liquors (e.g., Apple Brandy, Roses on Ice)
The Fresh (e.g., Moonlight in Heaven, Bamboo Harmony)
The Narcotics (e.g., Rose Oud, Good Girl Gone Bad)
The Cellars (e.g., Sacred Wood, Black Phantom)
The Smokes (e.g., Musk Oud, Pearl Oud)
Kilian Paris fragrances connect with those who are not only drawn to the nightlife but want to make those moments last forever.
Although his scents are niche-specific and have one audience in mind, accessibility makes it less of a niche fragrance line, even though its price point is very niche.
You can find these scents in high end boutiques, but also department stores, cosmetic stores like Sephora, and even through online retailers, like Amazon.
Kilian Paris also sells lipsticks, hair mists, body gels, body creams and lotions, and scented candles. Expanding their product line beyond personal fragrances also makes this company less niche.
Based on this and other research, my presumption is that perfumes once categorized as niche that have since been bought by conglomerates would no longer be considered niche.
They might still have niche characteristics but subtle tweaks, like mass availability or a change in ingredients, product offerings, or production process, makes them less specialized.
Is Jo Loves a Niche Perfume Brand?
Founded in 2011, Jo Loves is the second niche perfume company created by Jo Malone.
After leaving Jo Malone London's parent company, Estée Lauder in 2006, it seems that Jo Malone couldn't put her nose away. She is still the perfumer behind the brand. That's one indication that Jo Loves is a niche perfume company.
She's been quoted as saying,
"Designing fragrance is who I am. It makes my heartbeat."
And this statement is another indication that Jo Loves is a niche perfume brand. The owner and perfumer's own passion and drive is infused in each scent that's offered.
Jo Malone shares the stories of her life with each scent that's released. Her personal impression is further indicated by the red dot found on all packaging.
Scents like Smoked Plum and Leather, Cobalt Patchouli and Cedar, and Red Truffle 21 speak to the innovative approach to creating artisan fragrances. Customization options are available at their flagship store in London.
There's a limited number of places where this company is stocked.
The company shares a sustainability pledge. They ship products out in recyclable boxes padded with biodegradable fillers. Some packaging is made with recycled materials. Customers also have the option to reduce the amount of packaging used in their order. They offer refills and their containers can be reused.
All considered, it seems that Jo Loves can be referred to as a niche perfume company. Jo Loves offers other scent-related products like candles, lotions, reed diffusers, and shower gels, but since all of the offerings are scent-related, I think this brand might still fall under the niche category.
Is Le Labo a Niche Perfume Brand?
Le Labo is one of the first niche perfume brands that gained international traction since its founding in 2006. Santal 33 is one of their most recognizable fragrances.
Meaning "lab" in French, Le Labo fragrances were the result of two friends' scent experiments designed to shake up the perfume industry. They have brick and mortar locations around the world, but since the company was purchased by Estée Lauder in 2014, their products are more widely available.
You can find Le Labo fragrances in Nordstrom, Saks Fifth Avenue, Gee Beauty, Bloomingdales, inside airport concourses, and additional shops across the globe. Even though the company still refers to itself as a niche perfumer, I think that this one factor eliminates them from the niche category.
They've also expanded their product offerings, but all products are still scent-related. It seems that the company still takes an artisan approach to creating fragrances. Le Labo still offers in-store personalization and refill options.
Craftsmanship and innovative ingredient combinations continue to be at the heart of Le Labo's production process; they seem to be a niche-designer hybrid.
So, in terms of how the product is made, it seems as though this is still a niche perfume company. But in terms of availability and some business practices, Le Labo is more designer than niche.
What are the Best Niche Perfume Brands?
This is one of those questions for which the answer varies by individual.
The best niche perfume brand is the one whose production process and brand values resonate with you. They also create fragrances that you enjoy wearing without you feeling as though anyone walking through a department store will smell the same.
The fragrance that you choose to wear is highly personal and reflective of you as an individual.
Unfortunately, you might have to try a number of niche fragrances before you find the one that you feel is most reflective of you as an individual. The only unfortunate aspect of this is that in addition to time, finding that perfect scent through trial and error requires, let's face it, a pretty thick wallet.
Are Niche Perfume Brands Worth It?
The answer to this question is also subjective. A niche fragrance can be worth the price if the company's practices, scents, and ingredients align with your personal values and preferences.
You'll receive a high caliber, uniquely scented product that's been passionately created and packaged. To some people, that makes the perfume worth it even if it's more expensive.
How Can You Verify that a Perfume Company Is Niche?
You may not always know if the company that makes your favorite scent is a niche fragrance company or not. There can be a lot of contradictory information out there, but I hope that this list can help you determine whether or not you're buying a niche perfume.
Creative scent combinations – The most daring scents that might seem odd but turn out to be irresistible.
Limited availability – You are unlikely to find these fragrances in cosmetic stores, drug stores, or department stores.
Specializes in fragrances – they aren't distracted by other product offerings. All efforts are spent perfecting their fragrances.
High quality ingredients – in turn, niche perfumes usually have exceptional longevity and impactful sillage.
Ingredient transparency – These companies often don't hesitate to share how they source their ingredients and what's added to their product.
Sustainable practices – In most cases, ingredients are sourced responsibly and production is carried out in the same vein.
Sophisticated and refined – Connected to the use of high quality ingredients, even the oddest scent combinations are smooth and polished.
Passion for the few – Niche perfume companies are dedicated to their small pool of customers and excited about presenting them with more evolved fragrances over time.
This may not be an exhaustive list, but it covers all the essential components of a niche fragrance company.
Are Niche Perfumes Affordable?
One drawback of niche perfumes is that they tend to be expensive.
Due to the fact that they're more costly, you might be wondering whether or not it's possible to purchase or find niche perfumes that cost less.
Affordability can mean something different for everyone, but I will say that the minimum average cost for a lot of niche perfumes hovers around $100 USD. But most companies offer small samples or sample collections.
For instance, Jo Loves offers a fragrance discovery set, and the company also sends out free samples with every order made through their website.
Le Labo offers small product samples at a significantly lower cost.
Conclusion
I hope you found these answers to your common niche perfume questions to be helpful.
Niche perfumes are attractive to those who want to wear a special fragrance that isn't easily identifiable.
They're produced on a smaller scale and are less accessible than mass-produced perfumes. The companies that make them do not offer any other product lines; their primary focus is their perfume. While niche perfumes are more expensive, the higher cost is justified by the quality of ingredients used to make them.
If you liked this article, please share it with someone who might also enjoy reading it!
Read more: