Whether we want to admit it or not, we all have a dark side. While Tom Hiddleston has a broad acting range, it's the cunning character Loki that's drawn so many people to become fans of this actor.
It's hard not to think about this character, what scents he might wear, and whether or not Tom Hiddleston's fragrance choices might align with the infamous character he plays on screen.
You might be surprised to learn more about Hiddleston and his favorite colognes, so keep reading.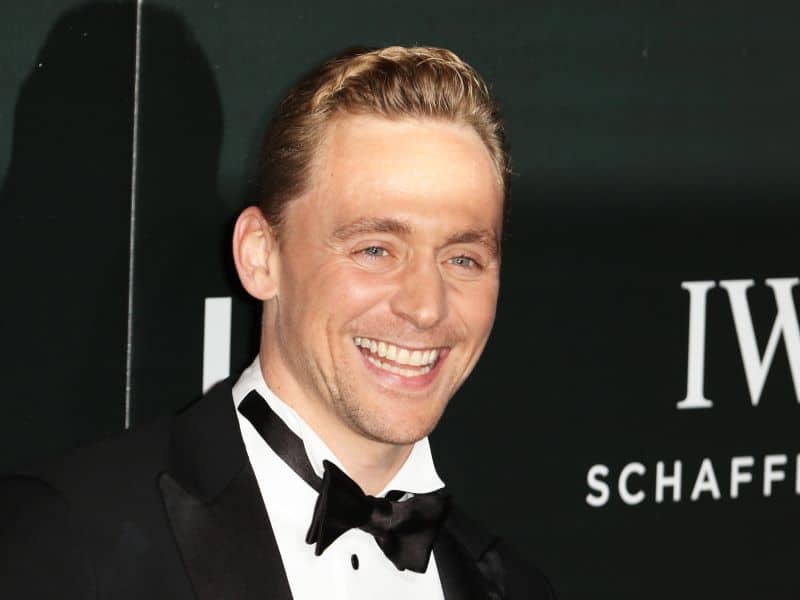 All About Tom Hiddleston
Tom Hiddleston is a heartthrob English actor best known for his role as Loki, the trickster character in Marvel's Comic Universe.
He was born in the Westminster district of London and has two sisters. One is older and the other is younger and is also an actress.
Tom studied Classics at Cambridge University, where he was first discovered by talent agent Lorraine Hamilton. In 2005, he graduated from the Royal Academy of Dramatic Art in London, where he studied acting.
After a number of stage plays and television appearances, Hiddleston landed his first major role in the 2011 Marvel film, Thor.
Prior to Thor, Tom portrayed interesting characters in films like Unrelated and Archipelago. Since his first breakout role as Loki, he's graced the screen in movies like the Avengers sequels and Only Lovers Left Alive.
Hiddleston is in a relationship with fellow Brit and actress Zawe Ashton, who are expecting their first child together in early 2023.
Tom Hiddleston's Favorite Fragrances 
Between talk show appearances and magazine interviews, Tom Hiddleston always tends to gain compliments from the women who come in contact with him. They can't seem to keep their favorable reactions to his scent to themselves.
So which scents does Tom Hiddleston prefer to wear?
I combed the Internet searching for hints of the fragrances that have had his interviewers swooning, and here's what I found.
Georgio Armani: Privé Oranger Alhambra
An older Armani fragrance that Tom Hiddleston loves to wear is Privé Oranger Alhambra. This one seems to no longer be in active production, but you might find it through online retailers.
Privé Oranger Alhambra is a unisex fragrance primarily made up of citrus notes. So at the start you'll smell lemons, bitter orange, bergamot, and petitgrain. Petitgrain is derived from bitter orange. It's a complex blend of sweetness, tartness, woods, and florals. 
On the heart layer you'll smell sweet jasmine along with aromatic marjoram and rosemary.
Privé Oranger Alhambra dries down to spicy, sweet patchouli, and the earthy and smoky oakmoss.
This is more of a spring and summer scent to wear during the day. It's also a fragrance that you'll either love or hate.
But it appears that Tom Hiddleston not only loved this scent but has a knack for unusually blended fragrances.
Georgio Armani: Privé Oud Royal
A luxurious fragrance experience, Armani Privé Oud Royal is sweet, spicy, and woody. Smooth and refined, amber notes are most prevalent. Amber has a sweet, pinely, and leathery fragrance. It evokes warmth and sensuality. Combined with a blend of spices and the earthiness of myrrh incense, you can imagine the depth of this scent journey.
As with all Armani products, this high quality product. It's likely that both men and women would enjoy wearing this fragrance.
Georgio Armani aims to preserve water and source materials with respect for nature overall. At the same time, they choose high quality ingredients that pose the least harm to humans. Armani also engages in sustainable packaging and manufacturing processes.
Miller Harris: La Fumée
From the couture London perfumer Miller Harris, Hiddleston has been reported to wear La Fumée. This scent falls into the oriental and woody fragrance categories. 
It's possible that the exact version of La Fumée that Tom likes to wear has been taken out of the production cycle. But the company offers a discovery set that allows you to sample eight fragrances in their current eau de parfum range. Each container holds 2 mL of fragrance juice.
Perfumes like Rose Silence, Peau Santal, Secret Gardenia, and more sound intriguing.
But the La Fumée that Tom described was filled with spicy and wooden notes. Spices like cardamom, caraway and coriander were combined with powdery musk. 
The version that they do have on their website is La Fumée Alexandrie. It's a complex floral, spicy, and woody blend.
At the head of the fragrance, you'll experience cumin, lychee, mandarin, and cinnamon as a sweet and spicy introduction. 
Heart notes include rose damascene absolut, incense absolute, and geranium for a smoky floral mixture.
La Fumée Alexandrie fades into the smoky sweetness of oud, papyrus, sandalwood, birch, and amber.
Miller Harris fragrances use mostly natural but all high quality ingredients that have been sustainably sourced. You won't find additives or other unnecessary ingredients in their product.
They only releases highly concentrated eau de parfum fragrances. The company places emphasis on scent as a craft of storytelling.
Shay & Blue Boutique Perfumery: Blood Oranges Fragrance
This scent might be one of Tom's more recent preferences. Shay & Blue is a vegan company that's been certified by PETA. Their products are cruelty-free and contain no parabens, dyes, or phthalates. 
They've even put thought into their packaging, which is sourced sustainably. All of their packaging materials have been recycled.
You won't find more than 15 ingredients in their fragrances. This is a huge feat because many fragrances are made with up to 300 ingredients.
Although they use both natural and synthetic ingredients, all of their ingredients are sustainable, high quality, and won't harm the skin.
Shay & Blue fragrances are also genderless. So you have to pay attention to the fragrance notes in order to gauge which fragrance is most appealing to you. When scents are marketed by gender, you typically have a sense of how it might smell. With generless fragrances, there is more research and experimentation required.
Blood Oranges is a citrus and woody fragrance that was first released in 2012. It's actually an eau de parfum, but all fragrances are actually gender-neutral. In centuries past, everyone wore perfume. It wasn't until more recent times that scent types have been divided into gender categories.
Your initial impression of this scent would be the authentic zestiness of blood orange. It's a refreshing scent that can lift your mood and help you feel more focused.
Over time, you'll experience sensual and calming middle notes of amber and musk. 
The fragrance experience closes with smoky, leathery, charred wood undertones that linger for hours but isn't overwhelming. 
It seems right that an actor like Tom Hiddleston would wear a fragrance that's simultaneously refreshing and mysterious. 
The largest bottle available is 100 mL (3.4 oz). Portable 30 mL and 10 mL containers are perfect for fragrance spruce ups throughout the day.
Should You Try Colognes Tom Hiddleston Wears?
It's obvious that Tom leans towards spicy and woody scents that are accompanied by citrus notes. He also seems to gravitate towards supporting companies that incorporate green initiatives into their sourcing, production, and manufacturing practices.
Another thing that's apparent is that according to his scent choices, Tom Hiddleston might be as internally complex as the characters he plays on screen, which is not a bad thing. We all have more depth and mystery than what appears to be so on the surface.
If there's a part of you that's interested in exploring personal fragrances that you haven't previously considered, then Tom Hiddleston's favorites might be a starting point for you. 
Keep in mind, though, that you may want to purchase smaller bottle sizes or tester bottles as you're trying out new scents. You can save a lot of money and avoid the disappointment of overpaying for fragrances that you end up disliking.
When testing these scents, spray them directly onto your skin for the most accurate representation of the fragrance.
Read more: