Do you remember the first time you encountered the iconic scent of Lauren by Ralph Lauren? We certainly do. Launched in the heart of the 1970s, this timeless perfume has captivated us with its romantic symphony of green florals, ripe fruits, and earthy woods. Its main notes? Think of a lush, verdant garden – green florals take the lead, followed by a passionate duet of ripe fruits and earthy woods.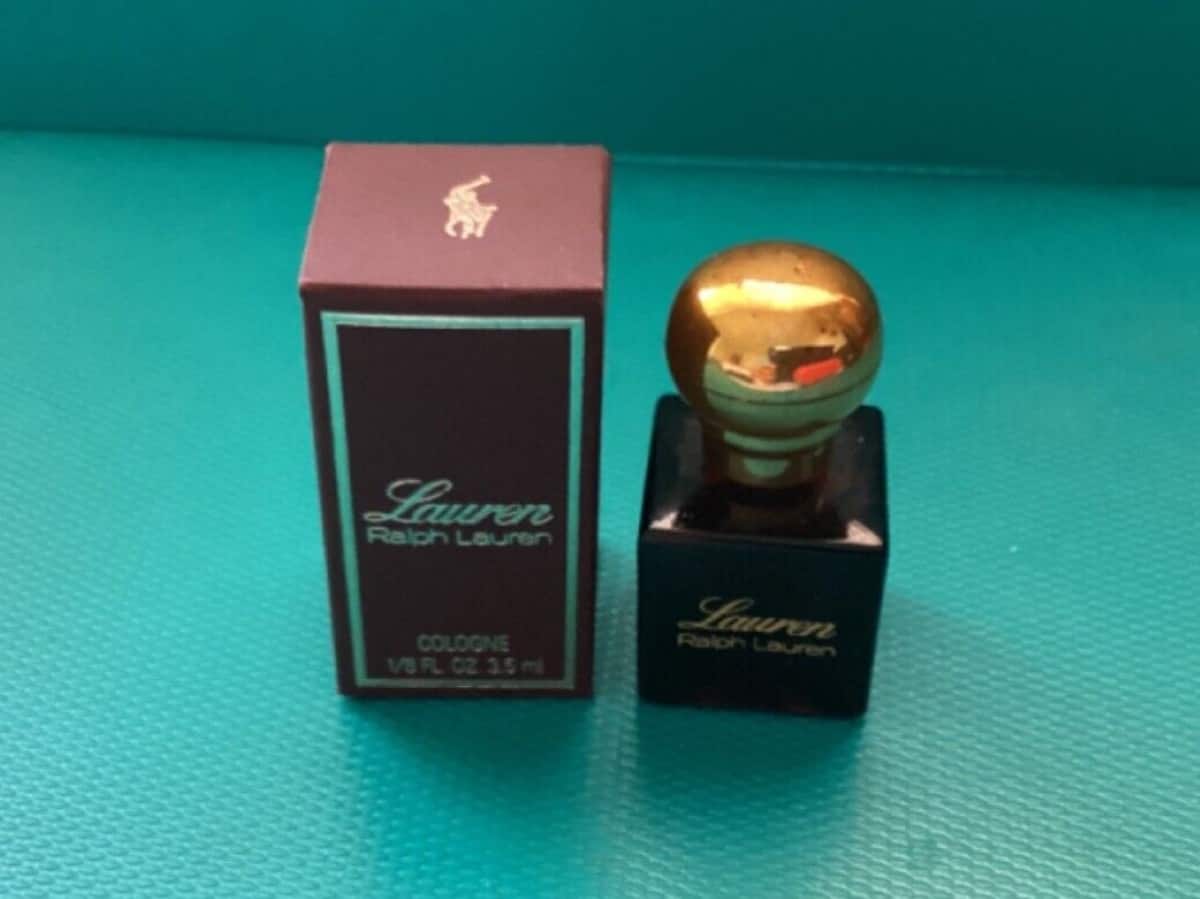 Top Notes: These are your first impression of the perfume. In Lauren, the top notes are a vibrant blend of green notes, marigold, and pineapple.
Middle Notes: Also known as heart notes, these make up the body of the perfume. Lauren's heart sings with the floral trio of rose, jasmine, and carnation.
Base Notes: These are the long-lasting notes that ground the perfume. In this case, Lauren leaves a lingering impression of warm sandalwood, cedar, and vetiver.
Are you captivated by the tantalizing scent of Lauren by Ralph Lauren? We're about to embark on an aromatic journey together, unearthing fragrances that echo the enchanting allure of Lauren by Ralph Lauren, without breaking the bank. So, fasten your seatbelts, we're in for a fragrant adventure!
1: Jessica McClintock by Jessica McClintock
Enter Jessica McClintock. This fragrance shares the same floral and green notes as Lauren, producing a scent that is remarkably akin to our beloved classic. When you catch a whiff of Jessica McClintock, you'll instantly be reminded of the sophisticated and elegant aura that Lauren exudes. 
But, of course, no two perfumes are ever identical. Jessica McClintock presents a few subtle differences that set it apart from Lauren. For instance, it introduces citrus notes at its top, creating a fresh and invigorating burst of scent.
It also features musk notes at its base, lending a sensual warmth to the overall fragrance. These unique aspects make Jessica McClintock a distinctive yet similar alternative to Lauren by Ralph Lauren. 
2: White Linen by Estee Lauder
Sale
Enter White Linen by Estée Lauder, a fragrance that bears an almost uncanny resemblance to our beloved Lauren, especially when it comes to the aldehydic and powdery accords. 
However, just like two beautifully cut diamonds, while they may appear similar, upon closer inspection, we can appreciate their individual facets. White Linen distinguishes itself with its distinctive woody and spicy notes. This variation creates a slight deviation from the Lauren scent, introducing a different but equally captivating olfactory narrative. 
While each perfume has its unique allure and story to tell, if you're a fan of Lauren by Ralph Lauren, you will certainly find similar pleasure in the complex and elegant aura of White Linen.
3: Chloe by Chloe
Chloe By Chloe Eau De Parfum Spray For Women, 2.5 Ounce
ounded by French designer Gaby Agihon in 1952
Chloe was one of the first fashion houses to create chic ready-to-wear with couture sensibilities
breezy, feminine designs made from luxurious fabrics and infused with keen details
The package dimension of the product is 4"L x 5"W x 4"H
Let's unravel the mystery of which perfume smells like Lauren by Ralph Lauren. If you're a fan of the rose and lily-of-the-valley aspects of this perfume, you'll find a similar scent profile in Chloé Eau de Parfum. This fragrance captures the same floral freshness with its bouquet of roses and lily-of-the-valley, making it a perfect twin for Lauren. 
However, it's essential to note that despite the similarities, there are some distinct differences that set Chloé Eau de Parfum apart from Lauren. The most significant distinctions lie in the honey and amber notes that underline Chloé's composition. These warm and sweet elements add a unique depth and richness to the fragrance, creating a slightly more sensual and luxurious feel. 
So there you have it, a perfume that smells akin to Lauren by Ralph Lauren, yet offers its unique twist. Whether you're a diehard fan of Lauren looking for something similar, or you're just getting started on your fragrance journey, Chloé Eau de Parfum is a scent that we can truly recommend.
4: L'Eau d'Issey by Issey Miyake
Sale
Issey Miyake L'eau D'issey Fragrance for Women, EDT Perfume, Eau De Toilette Spray, 3.3 oz
AQUATIC INSPIRATION : The House of Issey Miyake created a fragrance for women that was meant to be " as clear as spring water". With this theme they created a flora-aquatic masterpiece that has become a beloved product.
ISSEY MIYAKE Issey Miyake is the kind of fragrance manufacturer that always makes signature perfumes and colognes that speak to the individual. This company never disappoints!
WONDERFUL NOTES: This perfume features notes such as Carnation, Peony Lily, Freesia, Lotus, Cyclamen, Amber, Musk, Sandal, Cedar & more! These notes are so amazing with each other.
FEMALE SCENT: With notes such as amber, peony, lotus and freesia this Issey Miyake fragrance truly captures an sophisticated and beautiful fragrance that expresses the true femininity of a woman
CLEAN DESIGN: This is a 3.3 fl oz size of L'Eau d'Issey For Her perfume. The clear liquid is prominently featured in a very brilliant and clear colored bottle. It looks like a calming sea at peace.
Now, imagine a scent that captures the same essence, the same refreshing aquatic and fresh aspects of Lauren by Ralph Lauren. Such a scent does exist and it goes by the name of L'Eau d'Issey.
Much like Lauren, L'Eau d'Issey is a perfume that manages to effortlessly capture the essence of femininity, freshness, and elegance. But it does so with a twist. It brings to the forefront the refreshing aquatic aspect of the original Lauren, creating a remarkable olfactory experience that leaves you feeling refreshed and invigorated. 
However, no two perfumes are the same. While L'Eau d'Issey does bear a striking resemblance to Lauren, there are notable differences. The most evident of these differences lies in the unique notes of lotus and melon present in L'Eau d'Issey.
These add an exotic twist to the fragrance, imparting a distinctively fresh and invigorating scent that sets it apart from its counterpart.
5: Romance by Ralph Lauren
Ralph Lauren - Romance - Eau de Parfum - Women's Perfume - Floral & Woody - With Rose, Jasmine, and Berries - Medium Intensity - 1 Fl Oz
Sensual. Sparkling. Fresh. Luxurious Rose Damascena blooms with sensual Jasmine Absolute and Pink Peppercorn to craft a velvety women's fragrance that evokes the timeless essence of love.
Take a stroll through a hazy daydream with Ralph Lauren Romance. Inspired by those who believe in love, this iconic eau de parfum celebrates the beauty and luminous intensity of femininity.
Remove the cap and hold the sleek glass bottle 3-6 inches away from clean, dry skin. Spritz onto pulse points to envelop your senses and let romance bloom.
Step into the world of Romance to celebrate love, connection, and intimacy. Each vibrant fragrance inspires warmth and devotion, with an exquisite rose signature at its heart.
Ralph Lauren Fragrances embody timeless luxury and an enduring spirit of success. Today, the brand's portfolio of best-selling fragrances includes scents that conjure a distinctive mood: The World of Polo, Ralph's Club and Romance.
Romance by Ralph Lauren mirrors the violet and carnation heart of Lauren, creating a similar scent profile that is immediately familiar to the lovers of the original. The violet note gives it a powdery, sweet, and slightly woody scent, while the carnation brings a spicy, floral touch. These two aspects are so pronounced that you might think you've just sprayed Lauren onto your wrist. 
However, don't be fooled. This isn't just a carbon copy of Lauren by Ralph Lauren. It introduces its own distinctive notes. The spicy aroma of ginger and the earthy essence of patchouli are two main differences that set this perfume apart. The ginger note gives it a warm, fiery kick that contrasts with the cool violet and carnival floral notes, while the patchouli adds an earthy, grounding base that brings a rich depth to the aroma. 
6. Chanel Coco Mademoiselle
Sale
Chanel Coco Mademoiselle Eau de Parfum Spray for Women, 3.4 Fluid Ounce
CHANEL Paris Coco Mademoiselle Eau De Parfum Vaporisateur Spray 100 mL
Fresh Oriental fragrance recalls the irrepressible spirit of the young Coco Chanel.
An elegant, luxurious spray closest in strength and character to the parfum form.
Spray lightly on pulse points morning and evening.
The classic bottle signifies personal luxury and is a welcome addition to any dressing table.
Now, you might ask, what other perfume mirrors this elegant scent? The answer lies in the allure of Chanel Coco Mademoiselle. This fragrance, while maintaining the luxurious and sophisticated aspects of Lauren, carries a distinctive blend that makes it a worthy equivalent. 
From the first spritz, it engages the senses with a vibrant burst of citrus, only to reveal a heart of pure jasmine and rose, harmonizing beautifully with the floral elements of Lauren. As the scent settles, it leaves a trail of vanilla and patchouli, creating a warm and inviting aura that subtly distinguishes it from its counterpart. 
7. Yves Saint Laurent Opium
Sale
The same enticing aroma, but with a distinct twist. This brings us to a fragrance that smells incredibly similar to Lauren by Ralph Lauren – Yves Saint Laurent Opium. Like the Ralph Lauren scent, Opium too carries a fascinating blend of oriental and spicy notes, making you feel as though you've unlocked a secret fragrance diary of the past.
The sweet scent of jasmine, the earthy notes of sandalwood, and the intoxicating aroma of patchouli blend together to recreate the same olfactory magic that Lauren by Ralph Lauren is so well-known for. 
However, our olfactory journey doesn't end there. While the two perfumes share a lot in common, there are a few distinguishing notes that set Yves Saint Laurent Opium apart.
For one, there's a delightful hint of bergamot in Opium that adds a fresh, citrusy twist to the scent. Plus, the addition of myrrh, an ancient resin with a rich, smoky aroma, introduces an unexpected depth to the fragrance.
So, while you're immersed in the memory of Lauren by Ralph Lauren, you're also introduced to a new fragrance story altogether. 
8. Lancome Tresor
Lancôme Trésor Eau de Parfum - Long Lasting Fragrance with Notes of Rose, Lilac, Peach & Apricot Blossom - Elegant & Romantic Women's Perfume - 0.85 Fl Oz
LOVE. ROMANCE. ELEGANCE. Trésor is for women who understand that time is precious and moments in this fast-paced world are to be treasured.
A DELICATE & LIGHT SCENT. With top floral notes of apricot blossom and rose and heart notes of lilac, iris, and peach
RADIANCE. This scent makes her as radiant and precious as the fragrance she wears
STRIKING CRYSTAL PYRAMID BOTTLE. The bottle is angled with rounded edges, representing the softness of the wearer. The juice is a golden peach, as radiant as the woman in love who wears it. The elegant bottle is topped with an iconic diamond-shaped cap
FRANCE HAS A WORD FOR BEAUTY: LANCÔME. Since its founding in 1935 by visionary parfumeur Armand Petitjean, the luxury brand has been synonymous with efficacy, innovation, and French elegance
How does Lancome Tresor smell similar to Lauren by Ralph Lauren? The answer lies in their shared timeless and classic elements. Both these perfumes give off an air of sophistication and elegance. The green floral notes in both perfumes, combined with the woody base, create an aroma that's not only refreshing but also timeless and classic, much like the woman who chooses to wear them. 
Of course, no two perfumes are exactly alike. And while this perfume shares a lot with Lauren by Ralph Lauren, there are some subtle differences that make it unique. Notably, this perfume boasts of peach and apricot notes that give it a fruity twist. The inclusion of these notes in Lancome Tresor, another iconic fragrance, adds a sweet and tangy aroma that creates a perfect balance with the green floral and woody base. 
9. Givenchy Dahlia Noir
Givenchy Dahlia Noir shares a similar olfactory profile to Lauren, particularly in its seductive and mysterious facets. Think of it as a sweet serenade under the moonlight or a clandestine rendezvous in a secluded garden, that's how enchanting and beguiling this perfume is. It's a scent that whispers secrets into the night, alluring and captivating, much like a beautifully woven tapestry of aromas that closely mimic the allure of Lauren. 
But, let's not forget the beauty of individuality. Yes, this perfume shares an uncanny resemblance to Lauren, but it also possesses unique notes that set it apart. Allow us to introduce the presence of pink pepper and sandalwood in its composition, key players in Givenchy Dahlia Noir. These notes add an unexpected twist, making this perfume a captivating blend of familiarity and surprise. 
Conclusion
In the fragrant world we've just explored, we've identified five enchanting perfumes that echo the timeless elegance of Lauren by Ralph Lauren. Each one, with its unique blend of notes, mirrors the sophistication and femininity of this iconic scent, yet brings to the table its own distinctive charm. We've delved into the similarities and differences, painting a vivid aromatic picture for your senses. 
Did you find this article helpful or interesting? Don't keep it to yourself! We'd be thrilled if you'd share it on your social networks. Let's spread the love for beautiful fragrances far and wide. 
When it comes to perfume, we believe in the magic of discovery. So keep exploring, keep sharing, and keep smelling fabulous!